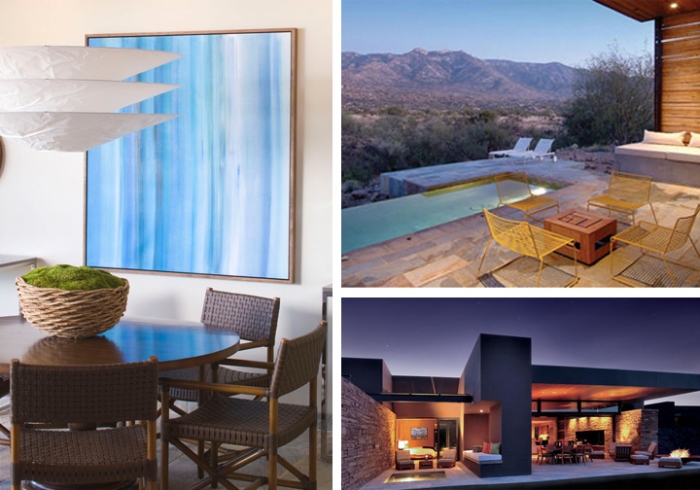 MIRAVAL RESORT AND SPA
Tucson, AZ
Art Consultant: Anne Mennealy
Interior Design : Forchielli Glynn, LLC
Photography : Exclusive Resorts, LLC
PLAZA TOWERS designed and built by Moen Group is on the pedestrian plaza.  It's a mix of vibrant commercial uses and upscale housing in the heart of Iowa City. Levels one through six include a luxury hotel, convention center, restaurant, fresh food market and deli, center for holistic healing.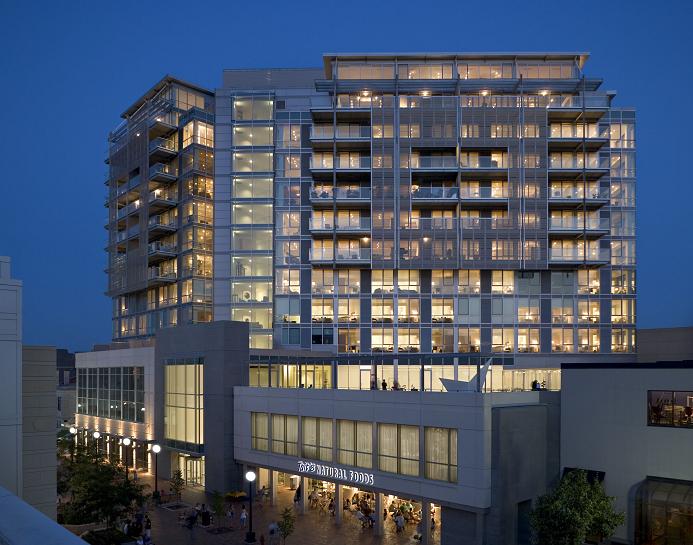 Commission for private house on the Missouri river in Jefferson City, MO. The house is conceived as a series of differentiated spaces, with each specifically formed and located with glimpses or directed views across each other. The exterior walls are poured concrete and the interiors have dark walnut floors, designed by Garofalo Architects in Chicago.
Their house will be featured in the May 2010 issue of Wallpaper.