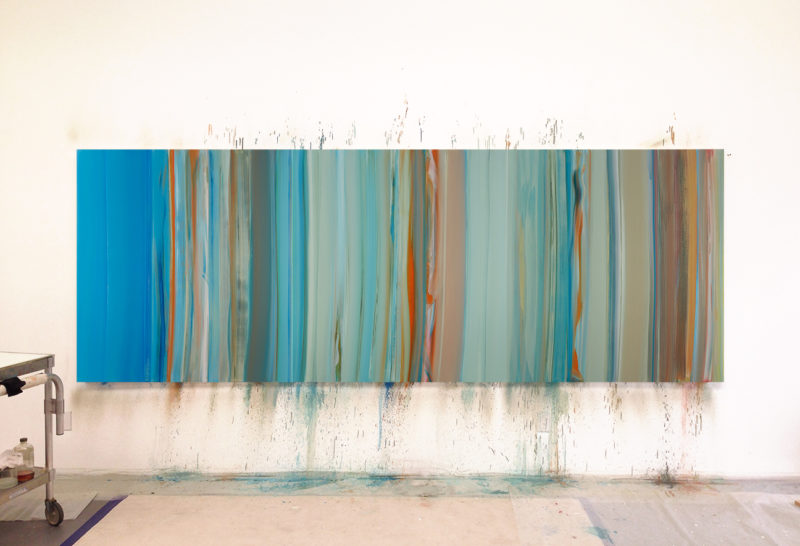 I was coming down the mountain on a day when it snowed after a few weeks of what looked like summer was on its way. A branch sprung up from the release of the heavy snow, and that moment caught me. It would be the inspiration for a new painting series.
Finding and remodeling a new studio delayed my work. By the time I was ready to paint summer was on its way, and I was unclear how I was going to connect with that moment again. I was driving down Old Pecos trail, looking at the parched foothills, seeing the dead trees and cleared spaces. I thought about the feeling of drought and how closely it felt like economic recession, I thought about my friends that have no partners in their lives, and the struggles that each of us encounters. I wished for it to rain physically and metaphorically — and decided I would make this painting even if it was hot and dry.
By chance, and with good fortune, when I started the painting, and while working on it, torrential rains came down in Santa Fe, and the mountains were covered in a blanket of snow. "Wet Snow Falls From a Pine Branch". The title has 7 syllables, like the central line in a Haiku. I often think of my paintings as Haiku scenarios.