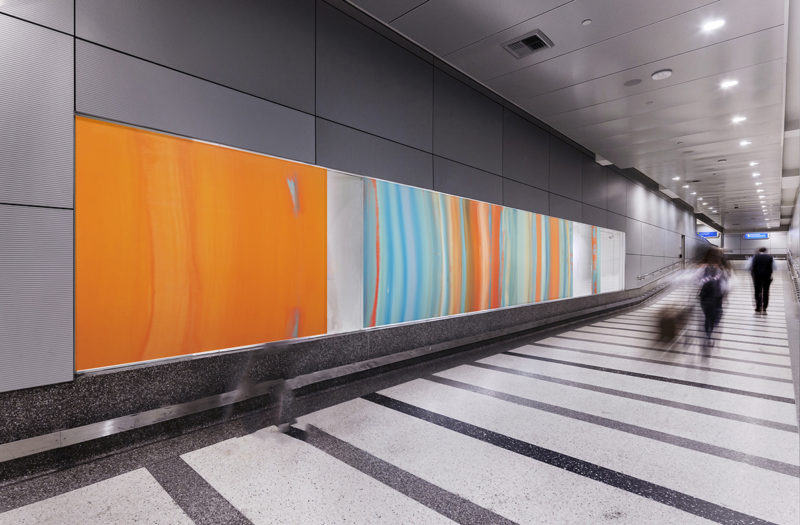 My intention is to "disappear" the fine art into design:
Art in commercial and public spaces is often an afterthought and suffers from inattention. By subtracting the elements of a self-conscious art context, the result is physical space extended in the presence of art, with all the emotional power, but without the frame or the concrete 'artness.'
My artwork is now available as printed wallcoverings, fabric, and window film through the Designtex Bespoke Portfolio program! Designtex is the leading company in the development, design and manufacturing of applied materials for the built environment. I am applying what I've learned as artist and educator to bringing the creative process to life through everyday environments and commercial products.
I have always been an environmentally conscientious person, but when I became sensitized to solvents and chemicals in 2016, safer studio practices and ecofriendly business partnerships became a top priority. A recognized innovator, Designtex is known for their rigorous and dedicated approach to research and development of products with reduced environmental impact. It is a carbon neutral company working internationally with the highest standards.
Fabric and wallcovering materials will be on display in my one person exhibition at Richard Levy Gallery titled Navigation April 20 – May 25, 2018. The materials used for the exhibition are DNA DW11 non-vinyl eco-friendly wallcovering and Brushed Flannel upholstery.